Sold out!
CC 1500
Make CC
Origgin France
Between Center 1500 mm
Height 150 mm
Fully Hydraulic with dressing and Steady Rests.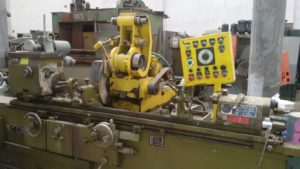 Description
Good Working Condition,Can be retrofit by Dellta,Mitsubishi or Schnider PLC.
Also Other models of Churchill,WMW, CC,Tos,Stanko,Elb,ABA available in stock.
Please Visit our stock to physically inspect the machine.